Welcome
From small parts to large parts, from even the simplest of parts to the extremely complex parts, when it comes to plastic injection molding, we do it all. Our clients range from independently owned businesses to Fortune 500 companies. Gavco Plastics has been the reliable source for Plastic Injection Molding needs for customers all over the USA.
News
To all of our Valued Customers,
It is with great pride that Gavco announces our successful Surveillance / Transition Audit to the new standard; ISO 9001:2015 AS 9100 D. This Audit took place on February 7 and 8, 2018 by World Certification Services a global ANAB accredited Auditing firm.
Gavco looks forward to serving all of our customers in the coming years with better service, communications and products.
Gavco Plastics Service Aerospace Industry
Our Products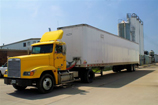 18 plastic injection molding machines operate 24 hours a day, 7 days a week at Gavco. Capable of producing parts weighing from as small as 1 gram up to 12 pounds, with machines ranging from 85 tons to 880 tons. Majority of our work tends to serve 5 main industries: aviation, medical, automotive, food products and environment.
Our Services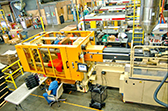 Gavco offers customers more than just plastic injection molder. Our Assembly Plant performs secondary operations including various forms of silk-screen printing, pad printing, product assembly, packaging and shipping. With our transportation, we safely deliver your products anywhere you want.
Our Commitment

We stand behind our products and our services. Our people are committed to delivering quality products at competitive prices every time. Proud to be a USA-based Lean Manufacturer, that adds value-added services. Gavco can beat any foreign competitor when it comes to your plastic injection molding needs.